eM Life utilizes the Zoom platform to conduct live online sessions. To make sure you can hear the instructor, please follow these steps to connect to the audio conference successfully:
After you've joined the live session using your PC and a browser (we recommend Google Chrome), look in the bottom left corner of your screen and click on the icon as depicted.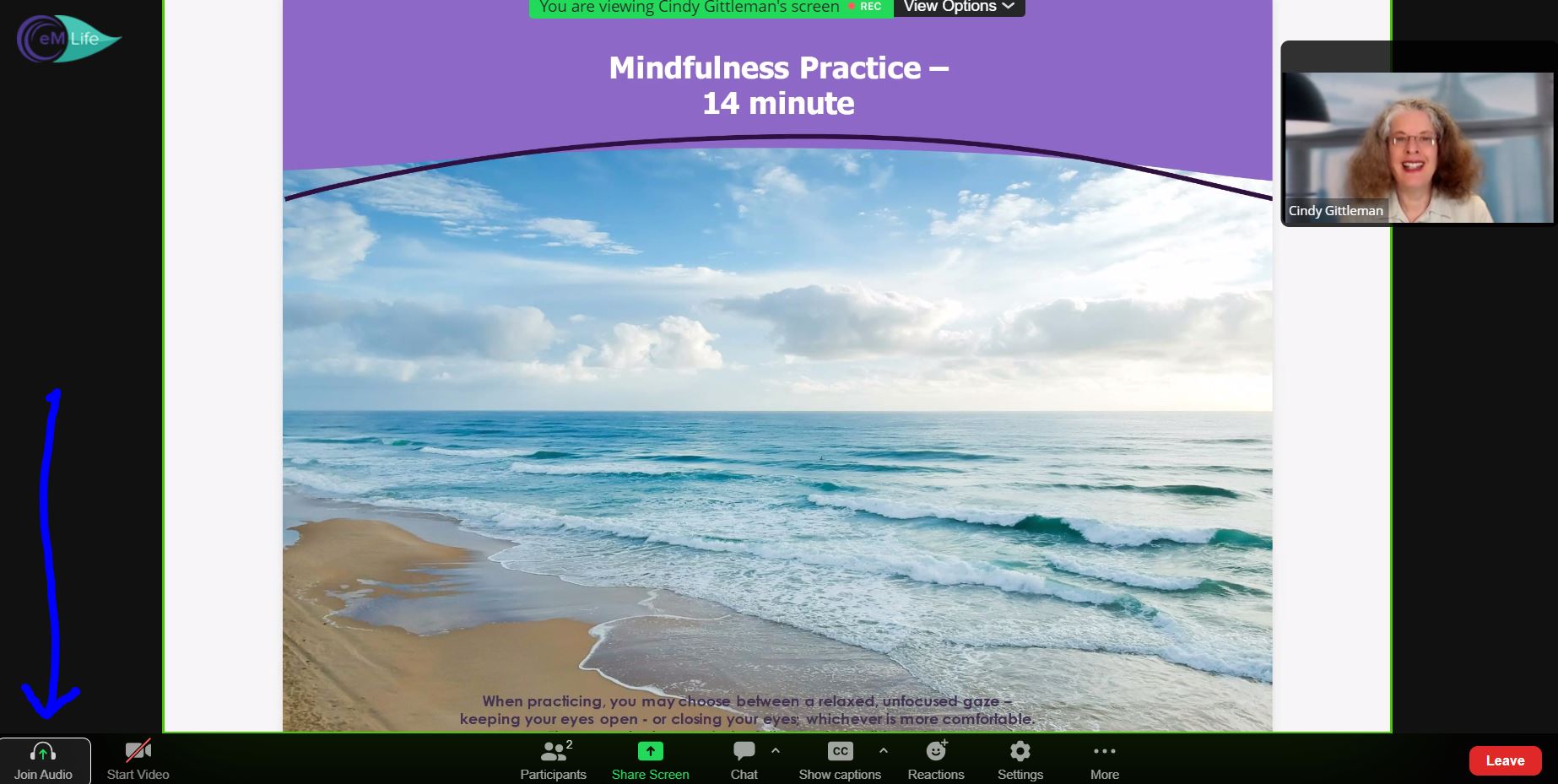 You'll then see the option "Join Audio by Computer". Click on the blue box, and you should be connected to the audio conference and will be able to hear the instructor. If you're not hearing anything, ensure your computer's audio volume is turned up.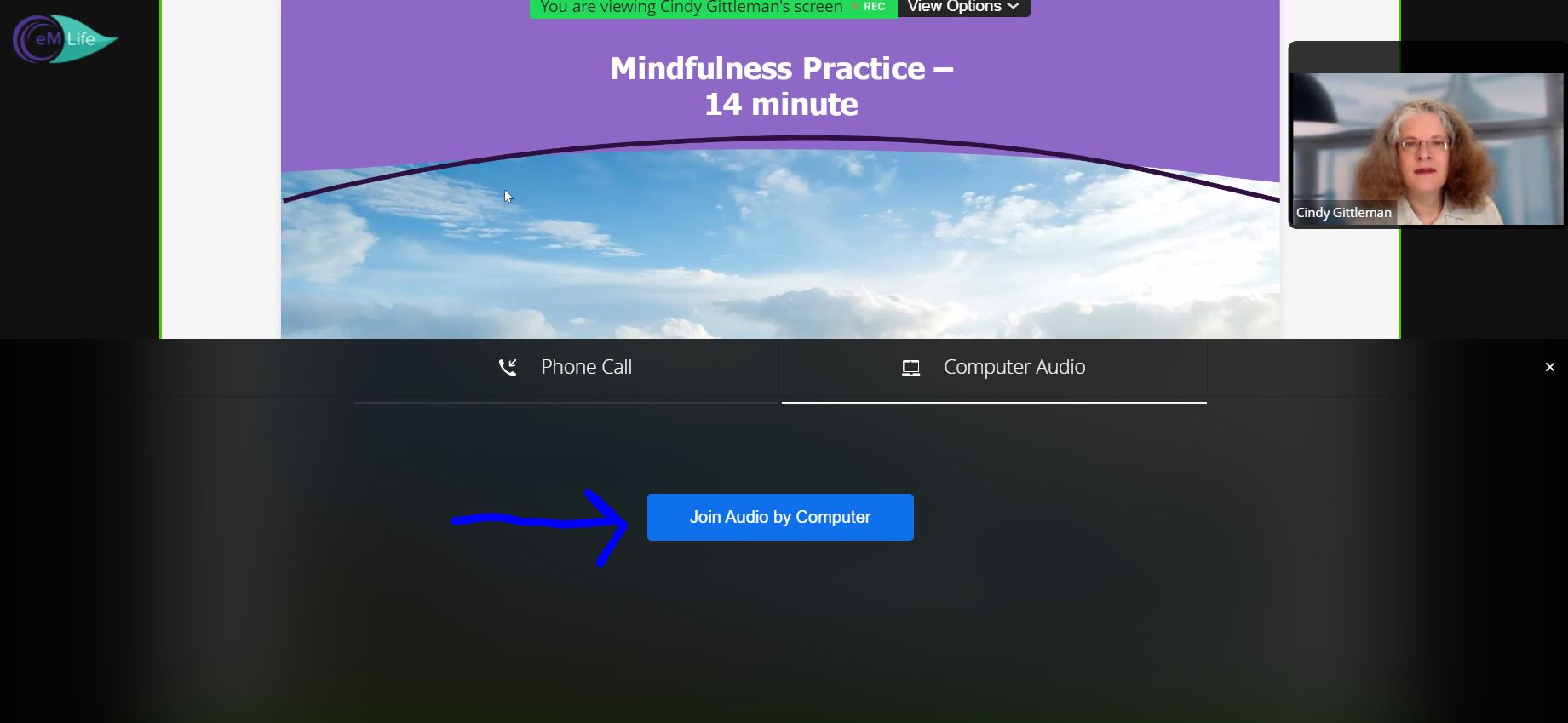 If you need further assistance, please click HERE to submit a request and one of our agents will assist you.